Macao "doesn't work anymore". This could define the current situation of what was known as in 2006 the largest gaming center in the world. Before Las Vegas? Even before Las Vegas. The island, which became the last European colony in Asia after Portugal was returned to China, cannot find a way out.
And that since 1999 the Chinese government has been doing everything it can to perpetrate a slot machine that is based on gambling and is almost impossible to destroy. The more than forty casinos that exist in Macau coexist in a fierce competition that makes the industry the most powerful in the territory, closely followed by tourism and further afield by manufacturing.
Since 2015 it is one of the richest places in the world, with a GDP per capita higher than that of any other country, a very high life expectancy and very low unemployment. The recreational opportunities for the user seemed to know no bounds in this particular administrative region designed to remove the game from China's Central Zone.
The type of business that every player can find there is none other than holiday resorts with betting as big claims and protagonists. Something similar to Las Vegas casinos only more sophisticated due to the great Asian mentality in that regard. Everything is more controlled in Macao.
Blackjack, roulette, slot machines, craps, baccarat, poker, sic bo… All this and more can be found in authentic mansions full of games and fun for those who want it. And certainly they never thought their time could come until reality exploded a few years after their consolidation.
the Covid effect
In 2019, Macau received around 40 million tourists a year on its almost 30 square kilometer area. More than 70% came from China itself and the money remaining in the region totaled more than 36,000 million euros. But then the Covid pandemic broke out the following year and the consequences were devastating.
The casinos could hardly collect 7,500 million and the number of tourists decreased and did not reach more than six million annually. Not even when the total lockdown was lifted was there a recovery that could hold the numbers, certainly also motivated by the more restrictive Asian nature towards this type of disease and its eradication.
In 2021 there was a small improvement, but the number of visitors from mainland China rose to over 90%, leaving only a very small percentage for tourists from Hong Kong or Europe. And now, as the world reopens its doors in search of recovery, Xi Jinping Macao is making it harder than ever.
To maintain his political leadership, The measures established around the "0 Covid" concept have hardly allowed too much movement on the island. The end of the year is approaching and little more than 4,500 million euros have been spent in the gambling sector and around five million tourists have traveled there. The number of nine achieved in their worst predictions is a long way off.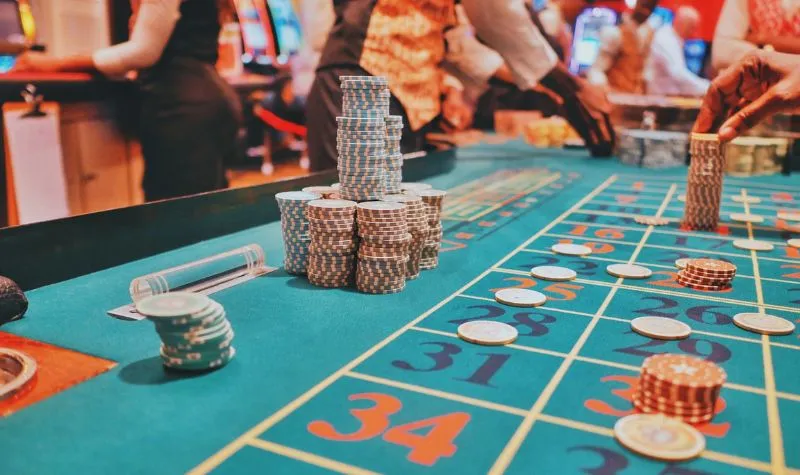 In addition, casinos in Macau are not just gambling centers, but places where major events and conventions of all kinds are held around the world. The facilities of these establishments are ready to accommodate them even with sanitary restrictions. But the Chinese leader closes the venues if there is a case of contagion.
This means that tourists are more reluctant to travel to Macau as they are subject to strict quarantine on both arrival and departure. And it's also affecting employment, which has fallen due to the need for downsizing at arcades due to severe economic losses. The house of cards collapses.
The massive bets are limited
In all this situation, there is another fundamental factor and that is the fact that the great advantages of the casinos mainly come with the million dollar bets that are made in private rooms and VIP rooms. But Xi Jinping also stopped them.
Not only has limited the great fortunes by China's top businessmen, many of whom have spent long periods gambling in Macau, but also has made the work of the so-called "junkets" more difficult. These are intermediary companies that are responsible for running these very specific areas of the resorts, offering credit and luxury services to the players.
Some of them have already gone bankrupt while others are resisting but with a negligible contribution to homes compared to pre-Covid. They have also been restructured to adapt to the new reality.
And all this in what derives? The gain for Macau as a region is limited to halving per capita income. Nobody knows what will happen to them now, but there is no doubt that the situation is untenable. Farewell to an incomparable scope?