The community of Extremadura could experience that Proliferation of new casinos in the next five years. The region of the west of the Iberian Peninsula, in an area bordering Portugal, is waiting like rain for the arrival of a new leisure macro-project called Elysium Cityand that it plans to start its work from the middle of this year 2023.
The government of Extremadura has recently prepared the ground to be able to grant the development company all the necessary permits Castilblanco, the municipality that will host this future smart and sustainable city. A town of just 1,000 inhabitants located on the banks of the García Sola reservoir and in what is known as "Siberia Extremadura". A region that gets this name due to its similar isolation to Russian Siberia.
Elysium plans an investment in different phases that would reach 18,000 million euros and the creation of 50,000 jobs. The forecasts are said to get up to 4.5 million visitors in the first year, although the completion dates of any such plan before 2028 could be changed.
In an area aspiring to "biosphere reserve" status, the new city aims to do just that integrate and merge with respect for the environment as the highest maxim. It would consist of nine districts that would make it very complete: Urban Center, Education and Sports, Riverfront, Housing and Environment, Events and Nature, Marine, Health and Services, and Heart of Entertainment.
Especially in the latter the construction of a up to four hotel casinos which will accommodate up to 3,000 rooms and 2,000 apartments in the first construction phase. That sounds very good in a region where the Gran Hotel Casino Extremadura is the only gaming room with a special dimension and which also had to integrate with social work to convince the neighborhood.
However, the skepticism of a large part of the surrounding population towards this project is a major disadvantage for social acceptance. And it is that other ideas of similar depth in other parts of Spanish geography have failed, after trying higher if possible. The case of Eurovegas in Madrid, the case of BCN World in Catalonia or the case of the Kingdom of Don Quixote in Castile-La Mancha.
For now, Elysium and its more than 1,200 hectares occupied area sounds very much like the plan of great depth that manages to break the curse of Spain in the sector of entertainment cities. Although it's still early to be able to guarantee anything.
Advantages and disadvantages
In a context where online casinos are gradually eating away at the physical business of their lives, building these mega-resorts is the answer to fighting back. Projects that have been a great success in relatively new countries such as the United Arab Emirates, Saudi Arabia or Qatar. However, in Europe their settlement is not so easy, let alone in Spain.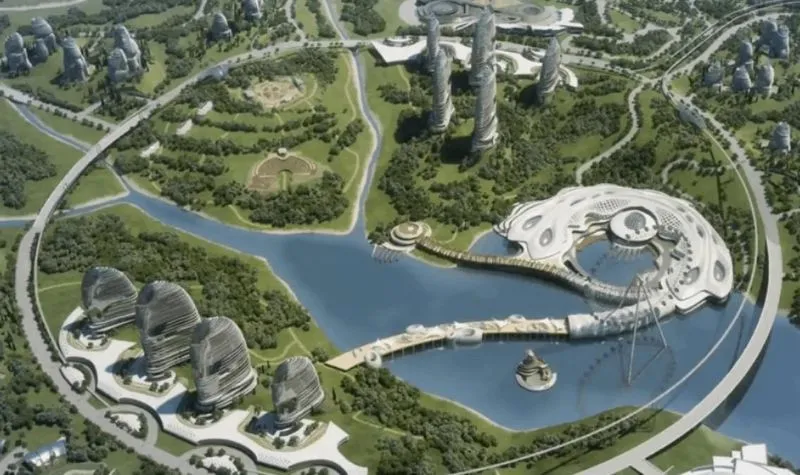 The positive thing that Extremadura can get out of all this is the Elysium it would bring a lot of work to an unemployment-stricken communityin addition to Attracting tourists to an area with obvious depopulation problems in their rural areas. Employment always requires new population centers that could shift their habitual residence to Badajoz. All this as long as the builder's forecasts come true, which remains to be seen.
Another gold mine is the opportunity to open up the community to entertainment and gambling as online gaming has had less of an impact, the proliferation of arcades and betting shops and even slot machines that are common in restaurants.
On the contrary, Elysium will have to face numerous problems that Extremadura has been plagued with for a long time. Communication is undoubtedly the most dangerous. Castilblanco has hardly any big cities around it and to find the nearest ones you have to travel about 150 kilometers.
All access roads are conventional in the absence of a highway, not to mention that both the nearest train station and the airport are more than 100 kilometers from Siberia Extremadura. It is clear that the project should also be directed in this sense, although the improvement of these services is the responsibility of the state and could be left in its hands.
As for residencewhere would all the new Elysium employees go? The project does not envisage the blocks of flats to house workers, so they would have to find a solution in a region that lacks built-up space to accommodate that many people.
Kora Alpha, of California origin, must pay for all these inconveniences before he can complete his great work if he is to be successful. The theory is very good as it proposes to create convention centers, museums, educational centers, sports facilities, stages, theme parks, green areas, elevated highways, shopping streets, hospitals, fire stations and even a campground in its various phases. . And of course casinos. But this has to be put into practice.